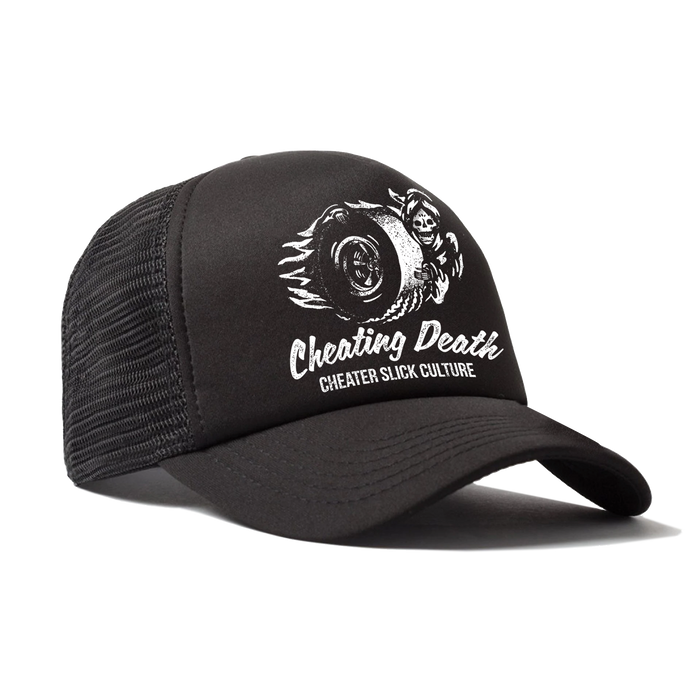 Cheating Death Trucker Hats
We are all cheating death when we drive our hot rods, dragsters, or gassers - It's our way of life - always cheating death! Get the Trucker Hat to tell death, Not Today!...we have car shows, drag races and cruises to go to! 

Wear it with pride that you've survived to live another day!